Since the Georgia Bulldogs beat the Alabama Crimson Tide at the National Championship football game on Monday, Quavo wants Drake to pay him.
The two rappers made a bet, which the Georgia native brought up on Instagram Stories.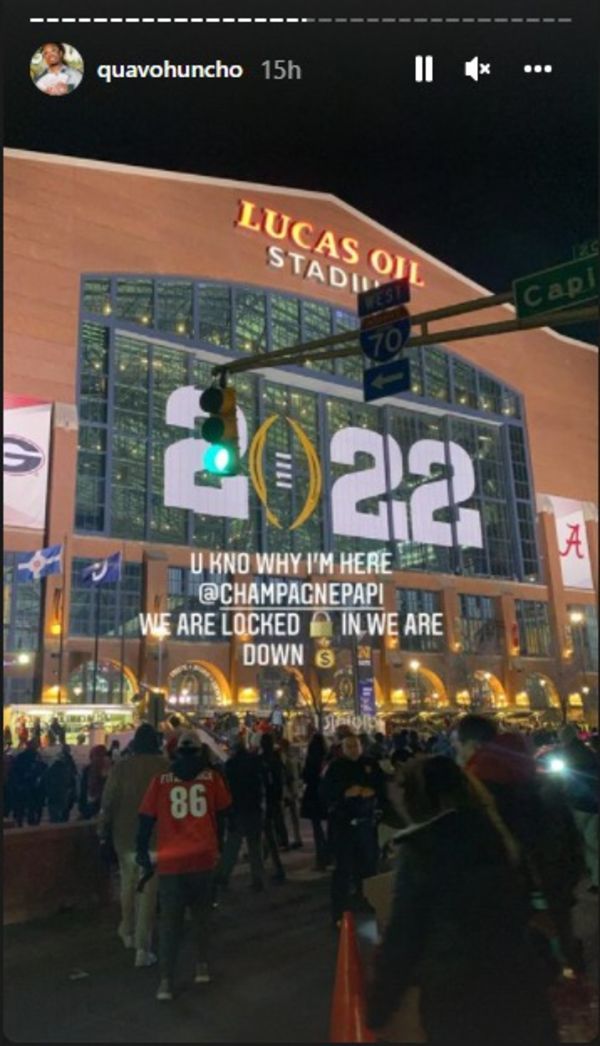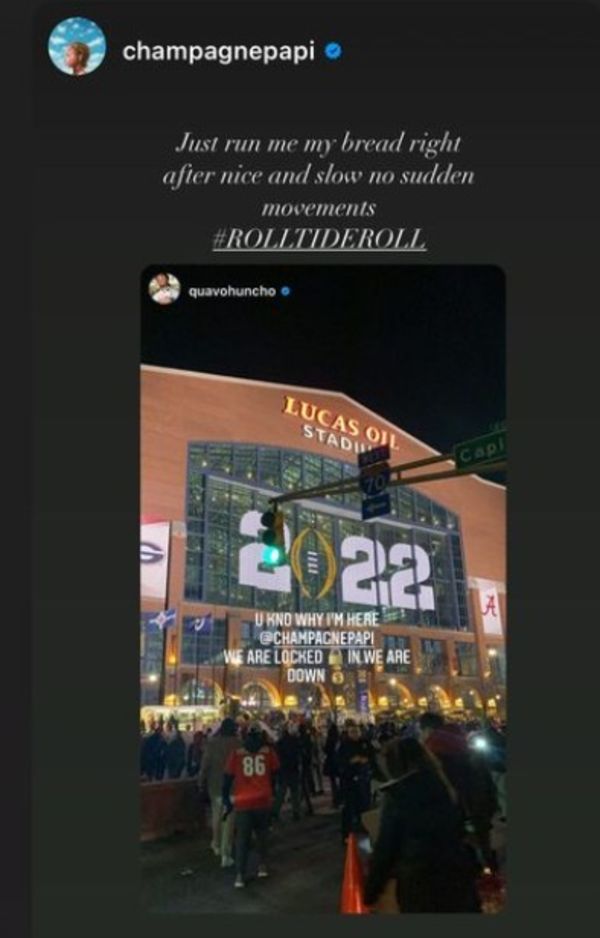 "U kno why I'm here @champagnepapi we are locked in we are down,"wrote Quavo before the game.

"Just run me my bread right after nice and slow no sudden movements #ROLLTIDEROLL," Drizzy responded.
Then after the Bulldogs won, Quavo said he tried to call Drake.
"He ain't answer the phone," the Migos rapper claimed. "I need my chips with dip baby. I need my chips with dip, my boy."
However, Qua was pretty sure Drake was going to pay, unlike a certain someone else.
"HE GON PAY THO," Quavo typed on social. "HE'S NOT YK OSIRIS."
The Bulldogs beat the Crimson tide 33-18, and Quavo was seen celebrating with them in the locker room.
Discuss