Police in Tucson are beginning to treat Lil Peep's overdose death as a criminal investigation.
They've unearthed text messages sent to a group chat that suggests a woman named Mariah Bons (pictured above) gave or sold Peep the drugs that ended up killing him.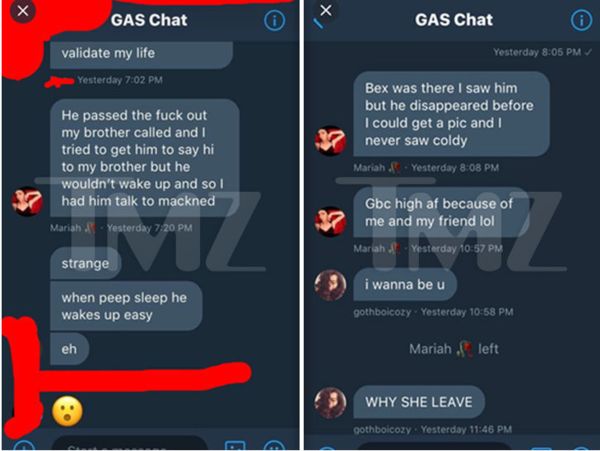 In the messages, Lil Peep is said to be "Gbc."
Shortly after Peep's death, his buddy Lil HBK called out a woman believed to be Mariah Bons on Twitter, arguing her laced drugs are why Peep died.
Now it looks like the police are exploring that avenue. Yesterday, it leaked that the authorities believe Peep died after taking Xans that were laced with Fentanyl, a powerful opioid that can kill in fairly small doses.
We'll know more when we get Peep's toxicology report in a few weeks.
Discuss