With much fanfare, Playboi Carti launched his "Narcissist" merch line.
Narcissist it was indeed, as his fans quickly discovered it was just a collection of cheap Chinese apparel with his logo photoshopped on and prices marked up astrometrically.
Instead of owning up to the failed cash grab, Playboi pulled the olderst trick in the Internet book and claimed hack.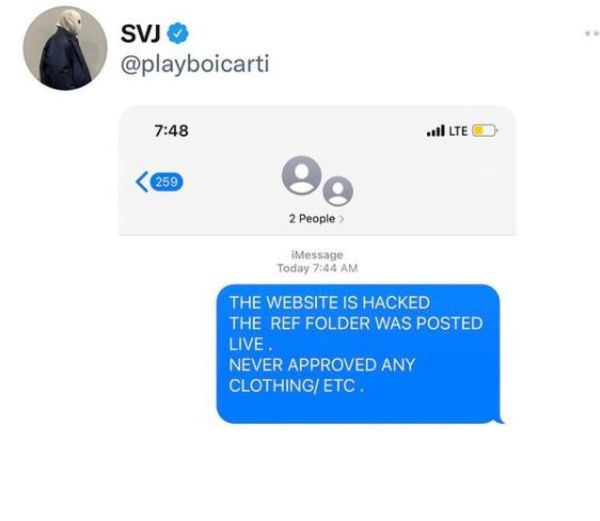 "The website is hacked. The ref folder was posted live. Never approved any clothing/etc," he typed.
You buy that?
Playboi Carti Narcissist merch 👀
Thoughts? 🤔 pic.twitter.com/jd987loDl2

— Squirt Reynolds (@SquirtReynoIds) September 14, 2021
Discuss