It seems Pete Rock is pissed off at a lot of people.
The legendary Hip Hop music producer took to Twitter recently to spew his anger about the current president and anyone that supports him.
Fuck Trump and anybody who supports and tweets about him. Nobody cares.

— PETEROCK.COM (@PeteRock) January 2, 2019
Obviously, when you talk about Donald Trump in Hip Hop, one of the first things that come to your mind is Kanye West's support for him.
It looks like a fan thought the same and brought up Kanye's production skills, or lack of, calling them "whack."
It seems Pete doesn't disagree, telling the fan...
🙌🙌🙌🙌 he can never be me when it comes to dem skillz. 🙏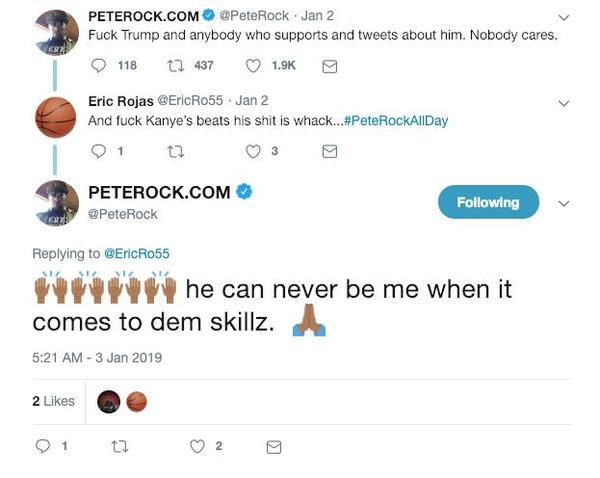 Do you think Pete Rock is a better producer than Kanye?
Discuss