Offset is suing the Migos' long-time label Quality Control over reneging on a deal he said they struck to give him the rights to his solo music.
QC boss P responded to the suit with a very dismissive Tweet, which Set fired back at.
Check out the social media tension below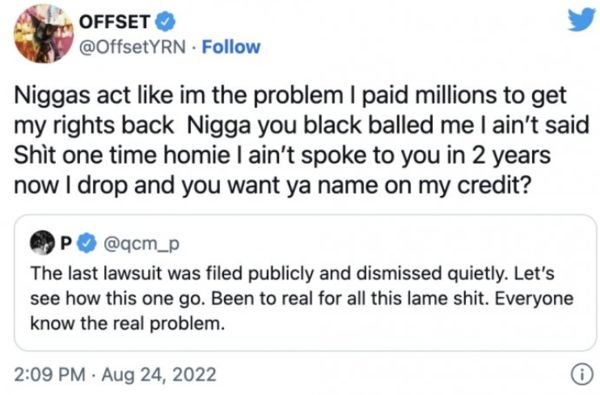 "The last lawsuit was filed publicly and dismissed quietly," P typed on Twitter, "Let's see how this one go. Been to real for all this lame shit. Everyone know the real problem."

"N*ggas act like Im the problem I paid millions to get my rights back," Set fired back. "N*gga you blackballed me I ain't said sh*t one time homie I ain't spoke to you in 2 years now I drop and you want ya name on my credit?"
Offset vs. P, who you got?
Discuss