T.I. has been getting into everyone's business for years. It may have finally caught up with him.
Tip posted his message after Chicago rapper Quando Rondo was killed in Chicago by, presumably, Quando Rondo's crew.
"Atlanta is a beautiful progressive city filled with black excellence," wrote Tip on Instagram. "We uplift each other & win together. Stop coming here to kill each other. That sh*t is played out. Handle YOUR beefs in YOUR city. Thx in advance. - King."
50 Cent, Waka Flocka, 600 Breezy and members of Von's family have had something say about T.I.'s PSA, and none of it good.
Now Freddi Gibbs is weighing in, pointing out hypocrite Tip took his high profile beef with Floyd Mayweather to another city.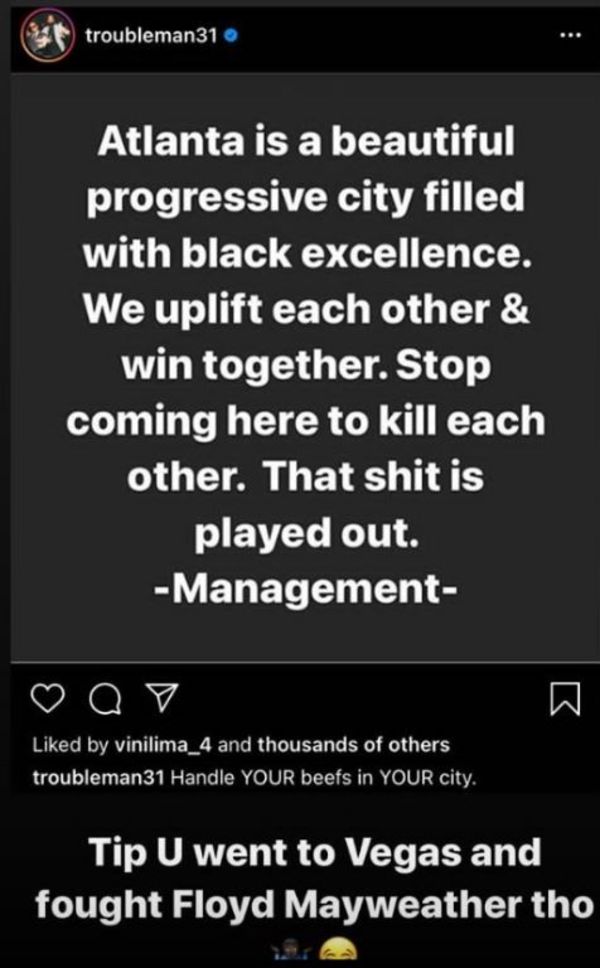 "Tip U went to Vegas and fought Floyd Mayweather tho," Gangsta Gibbs typed.
In light of the criticism, T.I. has tried to claim he wasn't talking about King Von when he posted his now-notorious message from "Management" the day after Von's murder
Discuss