Monique Greene, the woman who accused Nelly of rape, is suing him for sexual assault and defamation, according to TMZ.
Her suit argues that after Nelly raped her on his tour bus he and his team began to defame her through the media, accusing her of lying about the assault for "money, fame, and notoriety."
Greene said she met Nelly in October at a club in Des Moines, Washington, where she was hosting. She eventually left the club in a van with Nelly and his people. The van took them to his tour bus, which was parked in a Walmart parking lot.
Greene said she walked to the back of the bus where Nelly's bedroom was and as soon as she sat on his bed he began to masturbate. He then allegedly forced her to have oral and vaginal sex. She started screaming that she wanted off of the bus. So one of Nelly's boys pushed her out of the door. Next, she said Nelly threw a $100 bill at her and said "Bye bye."
Greene went to the police and was taken to a medical center to complete a rape kit. Hours later, Nelly was arrested for second-degree rape.
Not long after that, Greene said she wouldn't testify against the rapper. Because she wasn't cooperating the case against Nelly was dropped. At the time, Greene's lawyer explained that Greene pulled out of the case because she wouldn't be able to properly defend herself against a celebrity and felt the criminal justice system would fail her.
Earlier this week, Nelly said he would sue Greene for making false allegations.
"Nelly has suffered very real damage to his reputation," said the rapper's lawyer. "He has incurred economic loss and painfully has watched his family suffer. As a result, Nelly is planning to proceed with litigation as the first step in restoring his reputation. A thorough investigation did show Nelly was a victim of deceitful allegation devoid of credibility. Credible evidence did show this accuser to be deceptive."
Now there will be duel lawsuits.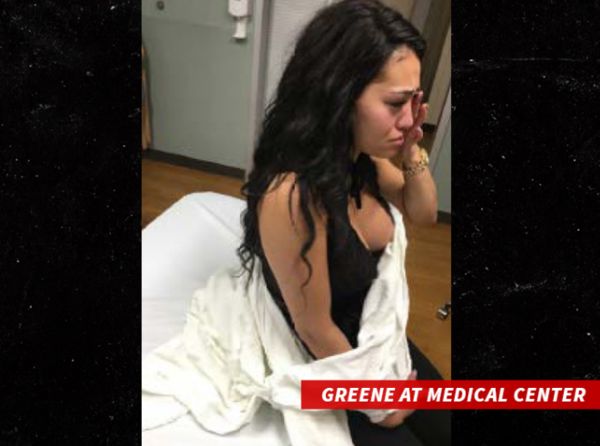 Discuss