We all know NBA YoungBoy has herpes.
He admitted that years ago in his track "Can't Be Saved."
"Herpes in my blood and that shit got me cryin' / I really got feelings, you see without science," he rapped.
The herp is for life and now YB is using his STD status to threaten the world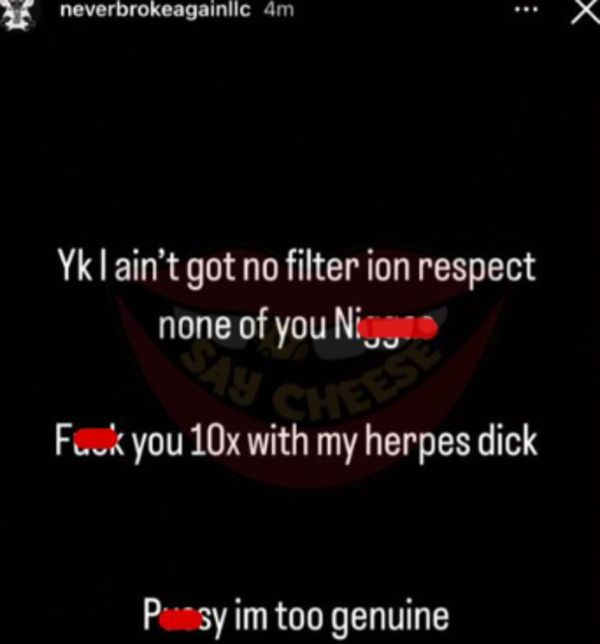 "Yk I ain't got no filter ion respect none of you n*ggas," YB typed. "F*ck you 10x ith my herpes dick. Pussy im too genuine."
What do you think of YB's threat? Should his opps be worried?
Discuss