NBA YoungBoy has been particularly chippy lately.
The Baton Rouge rapper recently threatened to infect his opps with his STDs.
He also said this about JAY-Z during a social media fight he was having with NoCap.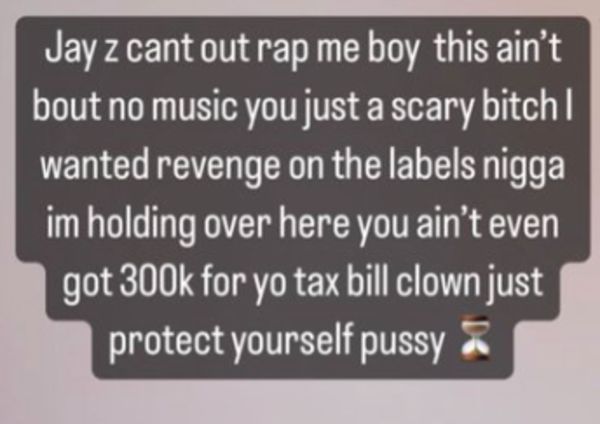 "Jay z can't out rap me boy this ain't bout no music you just a scary bitch I wanted revenge on the labels n*gga im holding over here you ain't even got 300k for yo tax bill clown just protect yourself pussy," YB typed.
Yesterday we learned that Hov will be dropping an album with his wife Beyonce in the near future.
So we guess we'll see about that.
Discuss