When it comes to rap, NBA YoungBoy is the boy king of YouTube.
It won't be long before he's the overall king.
YB now has 20 videos on YouTube with 100 million views.
That's three off the record for a rapper, with Eminem holding that mark.
Check out the top four: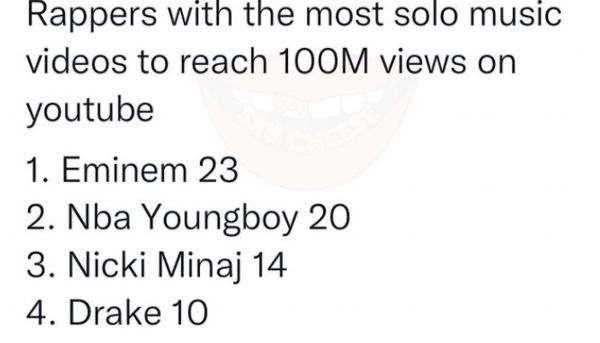 Can you name five YoungBoy songs without cheating?
Discuss