It usually takes a while for an artist to get his or her masters, if they ever do.
NBA YoungBoy doesn't want to wait.
The 20-year old ripped his label Atlantic for not allowing him to trade for his master recordings.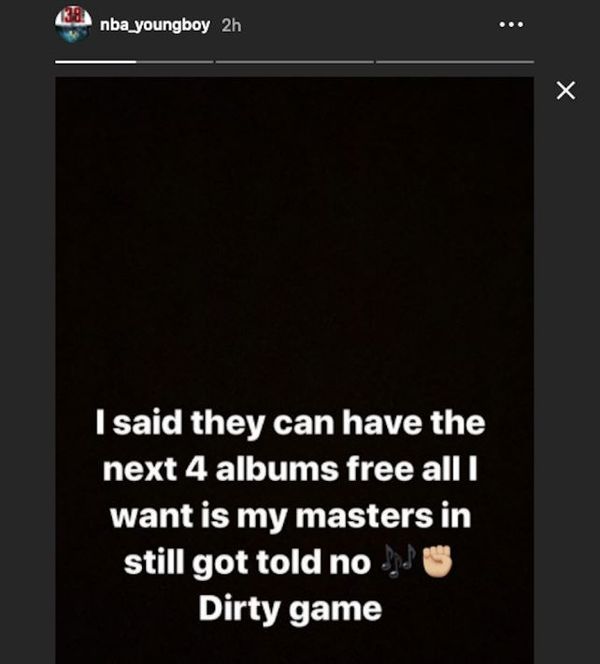 "I said they can have the next 4 albums free all I want is my master in still got told no," YoungBoy typed. "Dirty game."
YoungBoy signed a reported five-album, $2 million deal with Atlantic 2017. It was criticized as an underpay at the time, but YB didn't have a lot of leverage due to all of his legal problems.
Discuss