Actor turned hot-take machine Michael Rapaport and Barstool Sports had a humorous break up earlier this year.
Now it's not as funny as Rapaport is suing the website and its president Dave Portnoy.
In his suit, he says Barstool still owes $375,000 from the $600,000 deal he cut with them and accuses them of spreading rumors that he has herpes. He says he doesn't have the STD and just had a sore on his lip.
He's also demanding that the website cease and desist selling shirts that depict him as a clown who has herpes, and argues he's still owed a percentage of all the merchandise they sold with his image.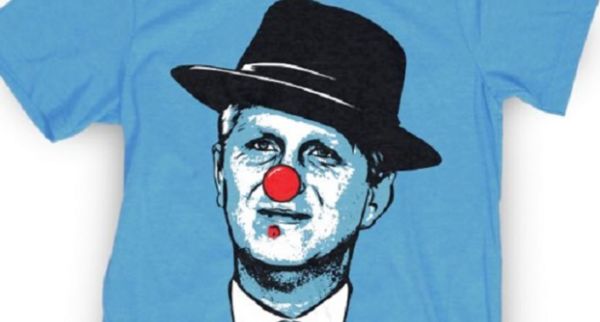 Here's what Portnoy told TMZ Sports about the lawsuit.
"Michael Rapaport is a loser. There is nothing worse than somebody who claims to be the king of trash talk and then cries when people respond in kind."

"Unfortunately as much I'd love to take credit for ruining his career he did it to himself by being an unhinged lunatic. We wish him nothing but the best as he fades into oblivion."
In other news, NBA YoungBoy won't be suing for the recent revelation he has herpes because he revealed it himself.
Discuss