In his Drink Champs interview, Juelz Santana said a good Verzuz matchup for him would be Lloyd Banks, a former friend who he fell out with and hasn't spoken with in almost a decade.
When the name Memphis Bleek was brought up as another potential opponent, Juelz wasn't having it.
"I don't think he want that. I don't even want to say that. He's going to want what he wants, but the people don't want that. I don't want that. Matter fact, you could have that one. But Bleek good, though. I f*ck with Bleek. I ain't taking nothing away from him either, but I just put myself up there," Juelz said. "You can't put me with him. That's just it. As far as protégés and sh*t like that, I mean, n*ggas may say something about Juelz ain't go as far as he's supposed to because I'm really supposed to be where Lil Wayne is at, but I can't put him next to me."
Bleek, who is somewhere enjoying his JAY-Z-funded retirement package, heard what Juelz said and responded on Twitter.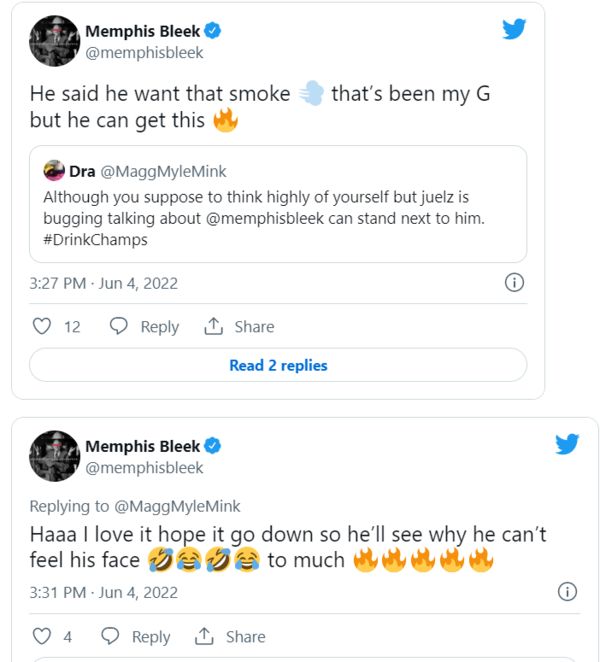 "He said he want that smoke. that's been my G but he can get this," Bleek typed. "Haa I love it hope it god so he'll see why he can't feel his face."
Would Bleek be able to stand in the Verzuz ring with Juelz?
Discuss