Things haven't been going all that well for Rico Nasty on Playboi Carti's Narcissist Tour.
Earlier this month, she was booed on stage in Los Angeles. Then someone threw a bottle of water at her during a tour stop in Portland, which made her leap into the crowd.
Rico admitted that everything has gotten to her, and she posted a disturbing message over the weekend.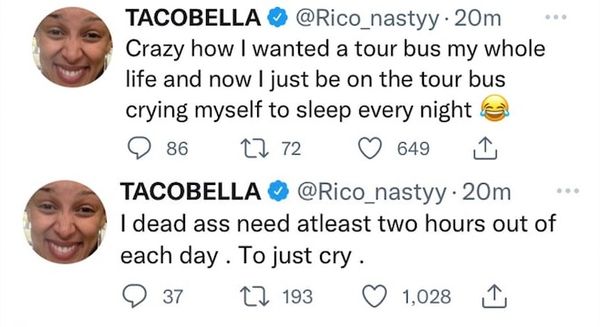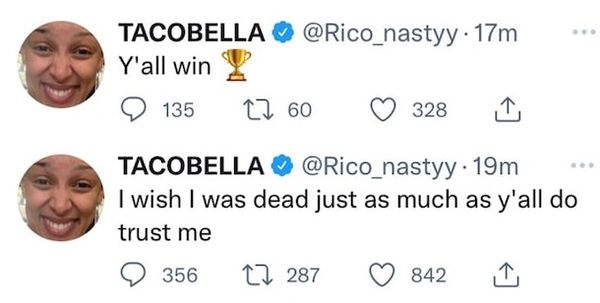 "Crazy how I wanted a tour bus my whole life and now I just be on the tour bus crying myself to sleep every night." she tweeted, then deleted. "I dead ass need at least two hours out of each day. To just cry. Y'all win ... wish I was dead just as much as y'all do trust me."
Megan Thee Stallion is one of the people who reached out to Rico after seeing her messages and tried to make her feel better.
"Good morning to a beautiful ass strong ass amazing artist/woman @Rico_nastyy," wrote Megan.
Kehlani and Juicy J also showed support.
We love you @Rico_nastyy

— juicy j (@therealjuicyj) November 28, 2021
"Rico is a gem of an artist and person, i hope you know how epic and special you are @Rico_nastyy !!!!!!! Kehlani tweeted.

"We love you @Rico_nastyy," Juicy J let her know.
Would you advise Rico to leave the tour for mental health reasons or stick it out?
Discuss