A few days ago, Meek Mill decided to give out some investing advice.
He recommended his Twitter followers buy some Tesla stock and some Bitcoin.
And why not? Both have been on fire lately and have made their investors many, many billions.
Since Meek dropped the Tweets, both Tesla and Bitcoin have suffered big losses.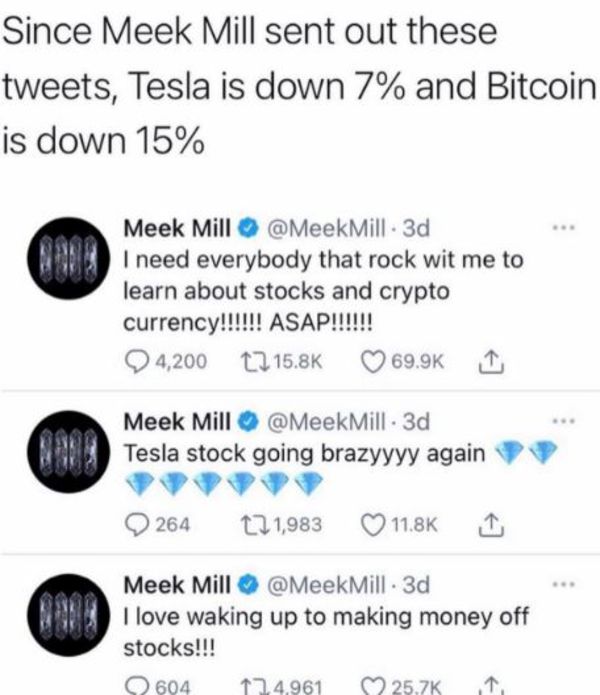 Is it time to buy low or will it take a few days for the Meek to wear off?
Discuss