Meek Mill is a 35-year-old man who hangs out with billionaires and does lots of respectable charity.
We are surprised he's not at Davos right now.
He's outgrown childish rap beef and as such he no longer needs his bulletproof ride.
So he's trying to sell it to a young buck who still has that smoke.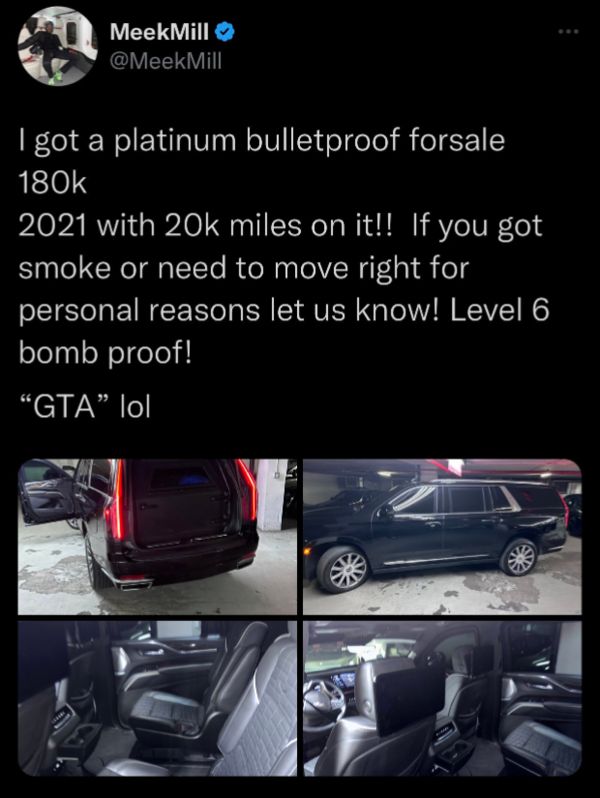 Meek has already deleted the Tweet. So maybe he already found a buyer.
Discuss