Meek Mill has been awarded the previously unknown Nelson Mandela humanitarian award.
This thrilled Meek, who posted the news on Instagram and then dropped a Mandela freestyle to celebrate.
In Meek's message, he referred to a "Smith & Western".
Tory corrected him and that lead to a back and forth in the comments.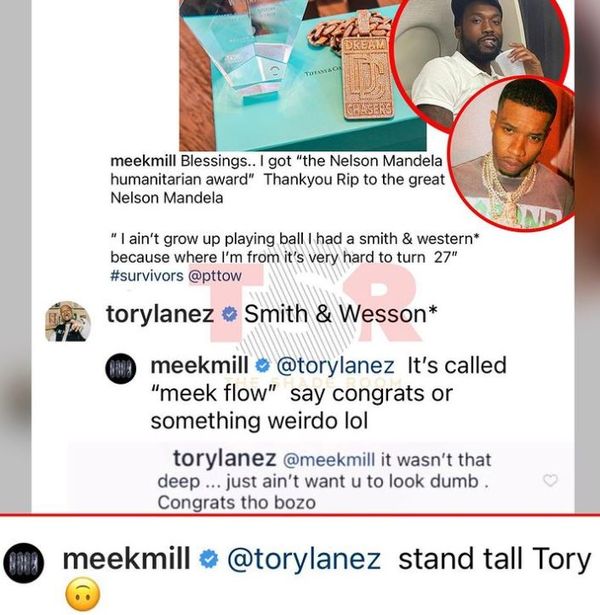 "@Torylanez. It's called "meek flow" say congrats or something weirdo lol," Meek said to Tory's correction.

"@meekmill it wasn't that deep ... just ain't want u to look dumb. Congrats tho bozo," Tory responded.
Then Meek made a height joke.
Meek and Tory have a history of snipping at each other.
Discuss