Earlier this month, Omeretta The Great's "Sorry Not Sorry" remix featuring Latto has sparked a debate...
Who is actually from Atlanta and who isn't?
On the remix, Latto calls out 21 Savage, Migos, Ludacris and Ciara, and says they are not from Atlanta.
Fans immediately fired back at Latto, and she quickly defended her lyrics, saying she was not dissing anyone.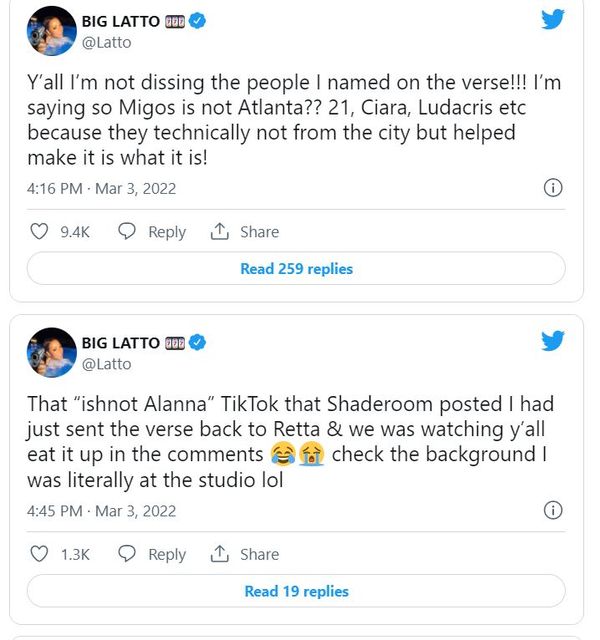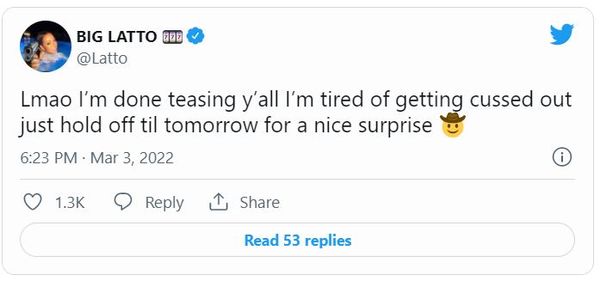 "Y'all I'm not dissing the people I named on the verse!!! I'm saying so Migos is not Atlanta?? 21, Ciara, Ludacris etc because they technically not from the city but helped make it is what it is," Latto typed. "That "ishnot Alanna" TikTok that Shaderoom posted I had just sent the verse back to Retta & we was watching y'all eat it up in the comments 😂😭 check the background I was literally at the studio lol. Lmao I'm done teasing y'all I'm tired of getting cussed out just hold off til tomorrow for a nice surprise."
Well, the news got to Ludacris, who just dropped his own remix to "Sorry Not Sorry," and he admits, he is not from Atlanta, but it's his second home.
Discuss