Earlier this week, Logic ripped the sample clearance process.
Which suggested he was having a problem clearing a sample. Now we know where that sample is from: Lou Reed's iconic track "Walk On The Wild Side".
More precisely, from A Tribe Called Quest's "Can I Kick It", which sampled "Walk On The Wild Side."
Logic jumped on social media and spoke on his issues with tracking down the sample.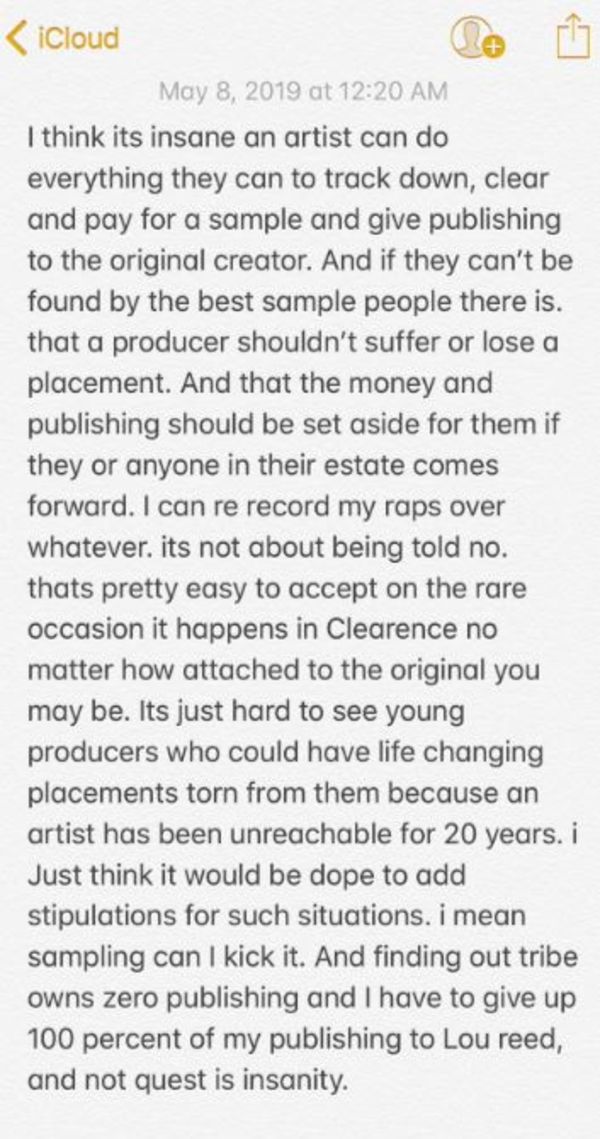 "Its just hard to see young producers who could have life changing placements torn from them because an artist has been unreachable for 20 years. I just think it would be dope to add stipulations for such situations. i mean sampling can i kick it. And finding out tribe owns zero publishing and i have to give up 100 percent of my publishing to Lou reed, and not quest is insanity," Logic typed.
Lou Reed would be hard to reach, given that he died in 2013. But even if he was still around, Logic might not want to sample Reed, who was big on intellectual property.
Here's the late Phife Dawg explaining what went down when Tribe sampled "Walk On The Wild Side" on "Can I Kick It" in 1990.
"I remember with [record label] Jive, there was a problem with the sample being cleared," Phife told Rolling Stone. "I don't think they cleared the sample, and instead of Lou Reed saying, 'You can't use it,' he said, 'Y'all can use it, but I get all the money from that.' To this day, we haven't seen a dime from that song."
As you can hear below, Tribe borrowed pretty heavily from Reed in "Can I Kick It", so it would make sense that Reed (or his estate) and not Tribe would have that publishing.
Discuss