There have been some pretty good hints that Lil Wayne has been dating plus-sized model Denise Bidot.
Bidot posted photos of the two of them looking like a couple earlier this month. Then Weezy jumped on Twitter with a cryptic suggestion that he and Bidot have their own language.
Last night, Lil Wayne made things Instagram official by posting a photo of all of Bidot in a swimming pool.
The pair also complete each other's sentences.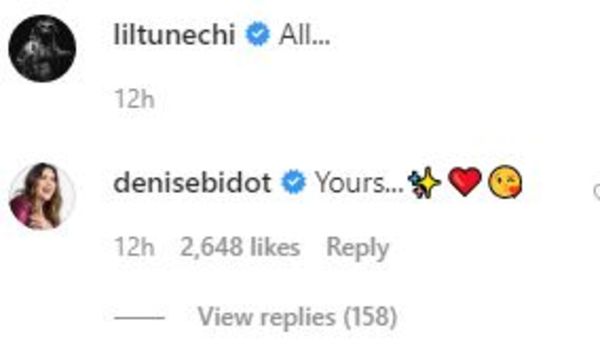 Wayne has been previously engaged to La'tecia Thomas, Dhea Sodano, Sarah Bellew, Trina, Nivea, Lauren London, and Toya Johnson.
Will Bidot be number eight?
Discuss