Last week, Lil Wayne announced that he'll soon be going on the Tidal sponsored I Ain't Shit Without You tour and that fans can vote on which cities he should come to on the tour.
We have the results.
"Stoked to hit Houston on 12/17, Atlanta on 12/19, D.C. on 12/21, and Chicago on 12/23 with @TIDAL on the I AIN'T SH*T WITHOUT YOU tour," Wayne typed.
It appears those will be the only dates.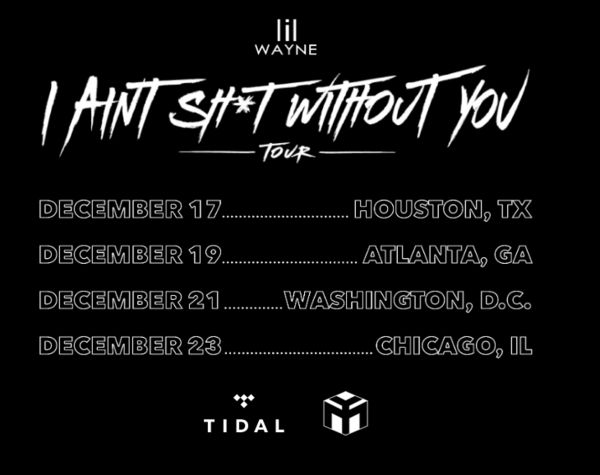 Here's Wayne on what the folks in Houston, Atlanta, DC and Chicago will be hearing on the tour:
"I'm stoked to announce my motherfucking I Ain't Shit Without You tour. It's going to be a real intimate setting. Some different shit ... you might get to hear some shit you've never heard. Some shit some people will never hear," Wayne said.
Discuss