It's been almost two years since Lil Peep passed away and fans are still grieving.
Since his death, his mother Liza Womack has been handling his affairs, including his music. She even has her own Instagram account where she posts Peep memories and other personal hobbies.
Back in November 2018, she helped with the release of Peep's album Come Over When You're Sober, Pt. 2, and not even a year later, she is teasing fans with another album release.
Liza hit Peep's Instagram today updating fans that new music is on the way.
Unfortunately, not everyone was excited and think Liza is doing too much.
What do you think?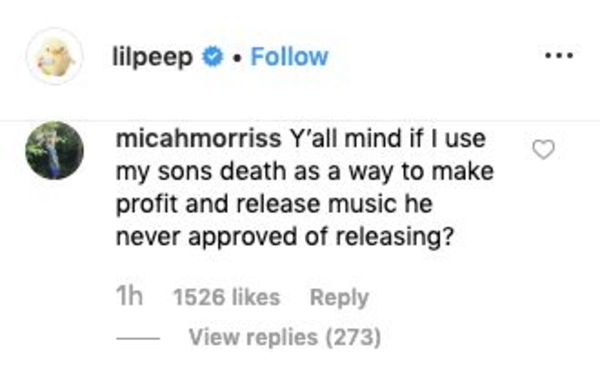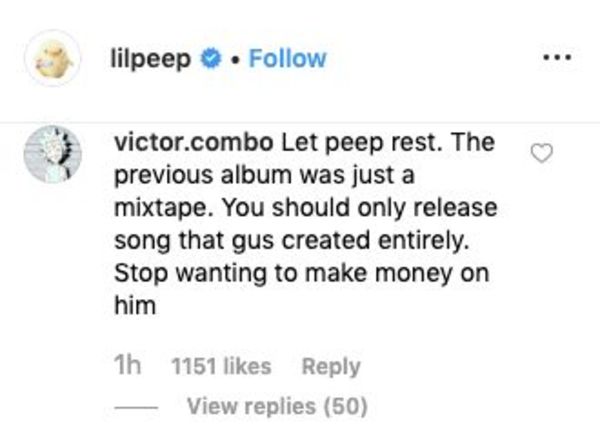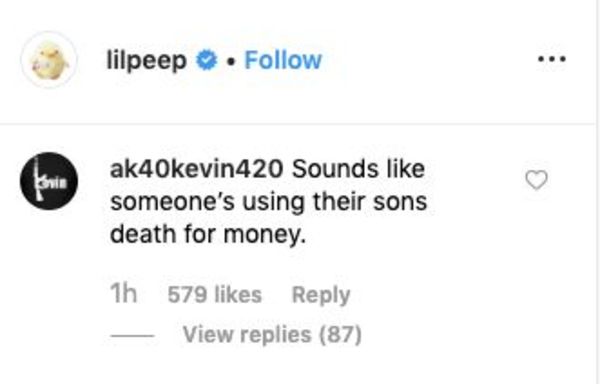 Discuss