Lil Nas X is on a tear right now, with "Old Town Road" still dominating the charts, and releasing remixes with Young Thug, Walmart Kid, and Lil Wayne.
Since the explosion of "Old Town Road," X has been capitalizing off of all the opportunities; from working with Wrangler to various other collaborations.
Now, it seems X -- who recently came out as gay-- is taking his show to the big screen, and by the big screen, we mean PornHub.
The famous porn site tweeted out...
Old Town Road: A porno. @LilNasX
X was quick to quote retweet them and let fans know it's happening.
coming soon 😈🐎 https://t.co/gAiK3GKi2

— nope (@LilNasX) July 27, 2019
Whether it's really happening or not, fans seemed to have fun with the announcement.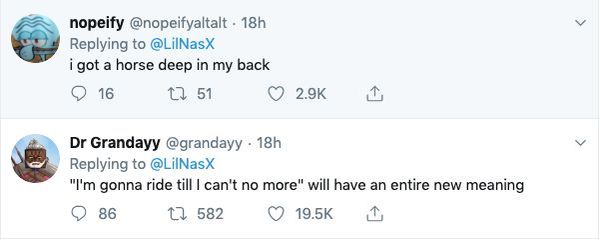 Discuss