If you're wondering what type of porn females search for online, today is your lucky day.
To celebrate International Women's Day, Pornhub did a little research.
Pornhub was able to compile the statistics of women's locations and what they were searching for on the porn site.
Lesbian porn came in as the top searched category for females in North America.
In South America, lesbian porn, hentai, and anal penetration are prominent. Africa is spending their time watching ebony and anal porn, while Australia also loves their lesbian videos.
It seems Asia loves Hentai and Japanese and Indian videos. Europe is all about the MILF and Mature, just in case you were wondering.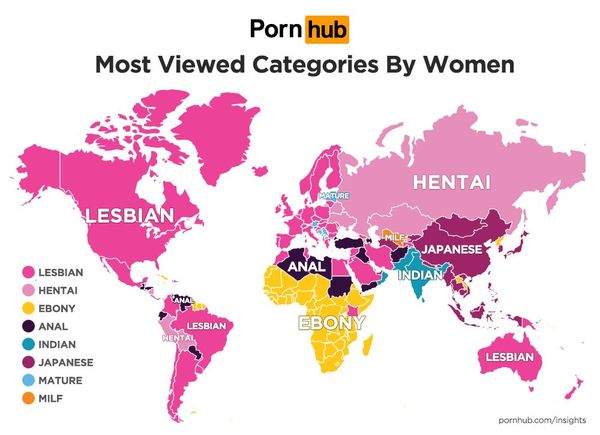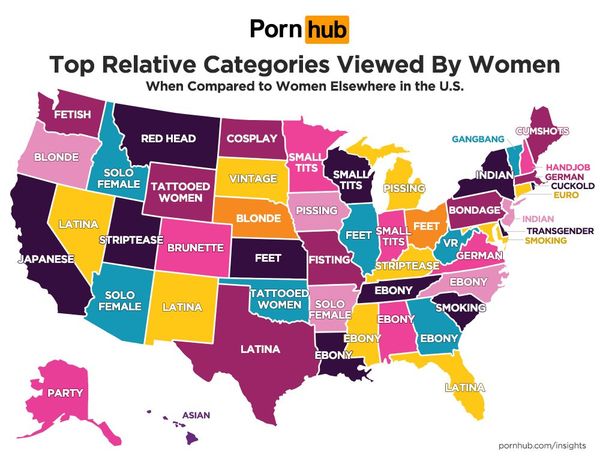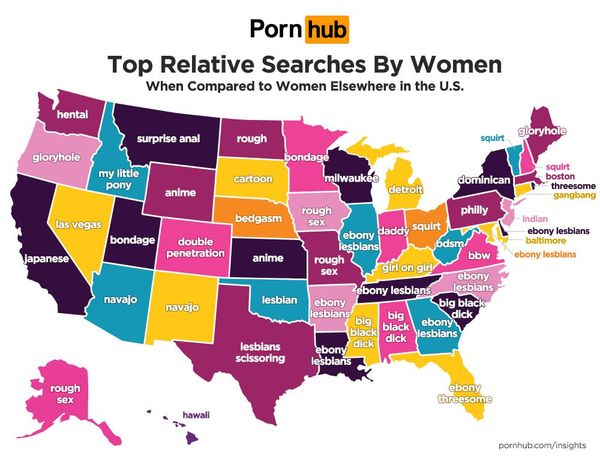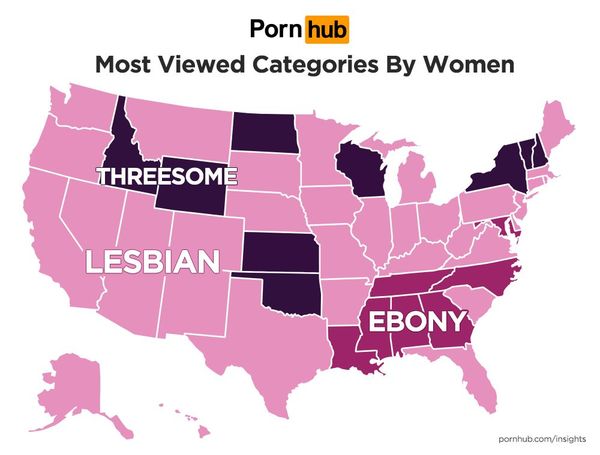 Discuss