Lil' Kim landed on one of five covers for Ebony's commemorative 50 years of Hip Hop issue.
Her cover has been criticized for being heavily photoshopped.
Ebony's photography director, Keith Major, gave his side of the story, and said Kim should be blamed for the pic.
"Man, she wanted to be in control of the retouching so this is what we got," he wrote on Instagram.
Kim then responded on Instagram Stories and said Majors is straight-up lying.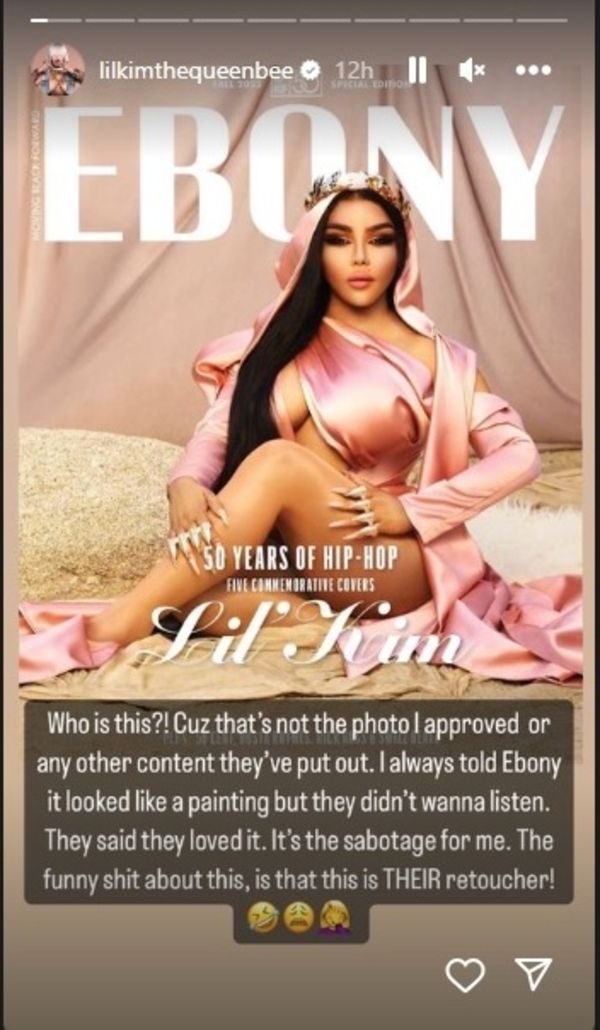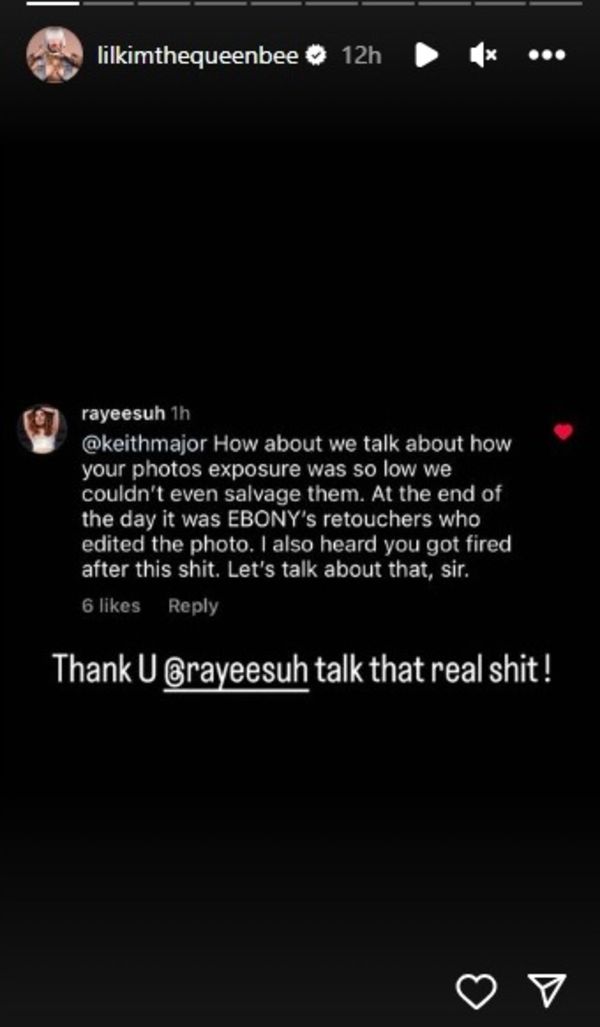 "Who is this? Cuz that's not the photo I approved or any other content they've put out,"she wrote. "I always told Ebony it looked like a painting but they didn't wanna listen. They said they love it. It's the sabotage for me. The funny sh*t about this, is that this is THEIR retoucher!"

"@keithmajor How about we talk about how your photos exposure was so low we couldn't even salvage them," wrote Kim in a another post. "At the end of the day it was EBONY's retourchers who edited the photo. I also heard you got fired after this sh*t. Let's talk about that, sir."
Who do you think is really at fault for the overly edited photo?
Discuss