Another day, another cryptic message from drama king Lil Durk.
In today's note, Durk suggests that he's almost finished with his latest album.
He also suggests he has suffered an undisclosed injury, either physical or mental, and is nearing the end of his road to recovery.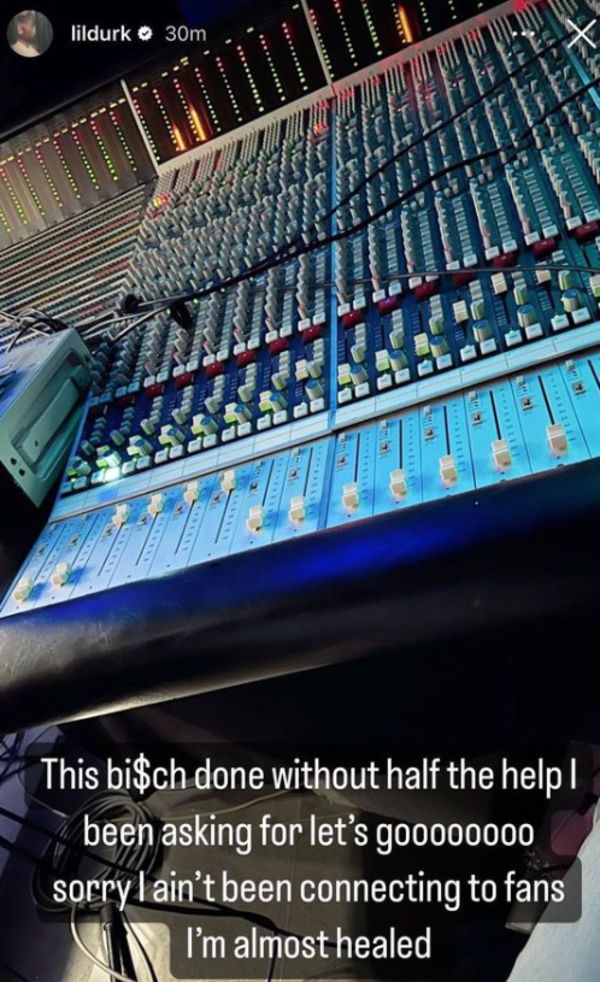 "this Bi$ch done without half the help I been asking for let's gooooo sorry I ain't been connectingto fans I'm almost healed," Durk typed.
Do you think Durk will ever be fully healed?
Discuss