Lil Durk wants his former finance India Royale back.
So he's been applying public pressure on his ex.
His latest love bomb comes on India's birthday.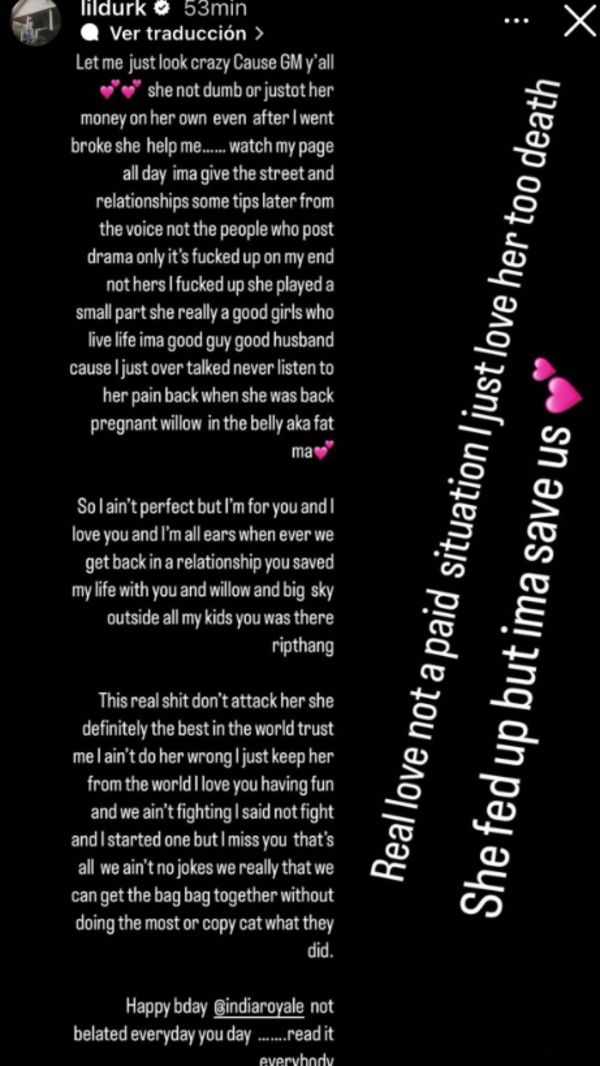 "So, I ain't perfect. But I am perfect for you. I love you, and I am all ears whenever we get back into a relationship. You saved my life with you, Willow, and big Sky; out of all my kids you was there," he typed. " She fed up but ima save us."
Should Durk be doing this in public?
Discuss