If there is one thing Lil Durk likes it's posting cryptic messages on Instagram.
The clout-loving Chicago rapper is at it again.
Here he is going double cryptic by claiming a forced an apology from someone he won't reveal for doing something he won't reveal.
Check it out.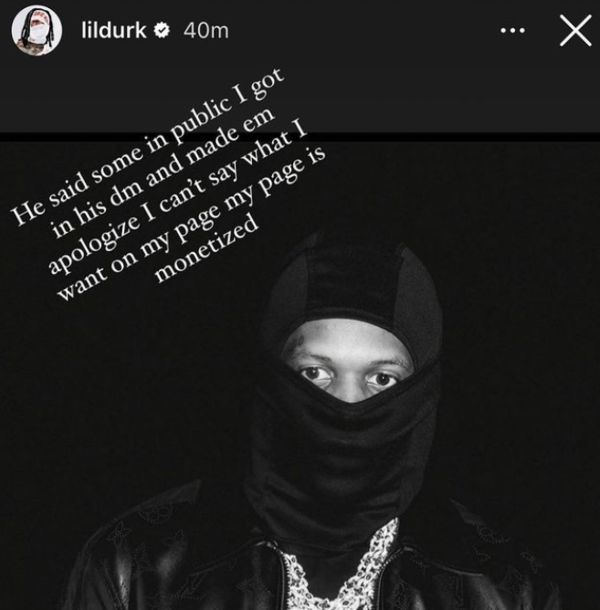 "He said some in public I got in his dm and made em apologize I can't say what I want on my page my page is monetized," Smurk said.
Who and what is he talking about or do you just not care?
Discuss