Lil Durk is the king of cryptic social media messages even when he's not in album mode.
But with Almost Healed coming in less than two weeks, Smurk has been upping his exposure with a barrage of words for his fans to decode.
Here's the latest: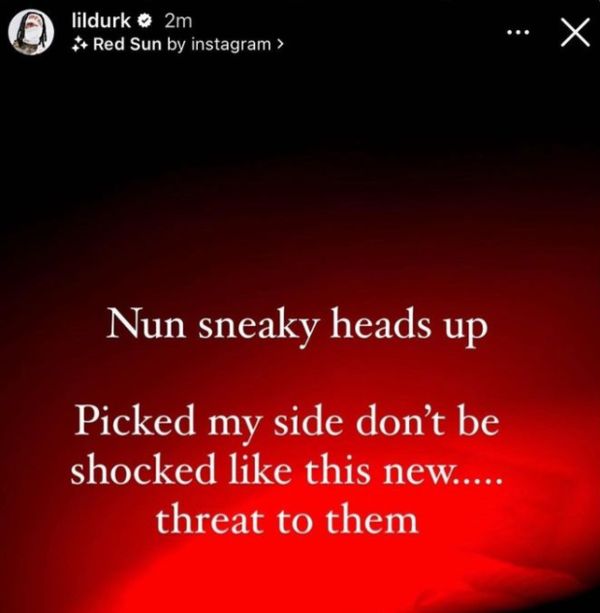 "Nun snekay heads up," Durk typed. "Picked my side don't be shocked this new ... threat to them."
Does Smurk have a way with words or does he mostly sprout gibberish?
Discuss