King Yella has been in and out of jail for the last five or so years on gun charges, battery, child neglect, etc.
He's back in jail, for the most millennial of reasons.
Yella, who was in a halfway house, has been thrown back in the big house for posting too much on social media.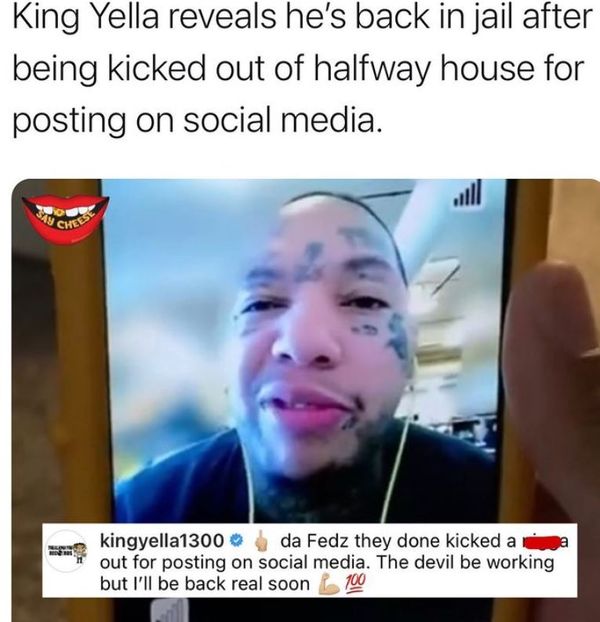 "da Fedz they done kicked a n*gga out for posting on social media. The devil be working but I'll be back real soon," the Chiraq typed on social.
Among Yella's recent posts was an apology to Cardi B for claiming he knocked her back out when he never really knocked her back out.
Discuss