We hadn't heard from outspoken Chicago rapper King Yella in a minute.
But he piped up after Lil Durk's bro DThang was killed over the weekend.
"[DThang] was my boy before all this BS," King Yella typed. "@lildurk stop dissing MFS you made it -- leave it in the streets go live life. We only been responding to y'all since day 1. Y'all got rich and sent the world off."
Yella was tight with the late FBG Duck, who Durk had dissed in the past.
Yella also had some smoke Calboy, who pushed back against talk that DThang was sacrificed for Durk.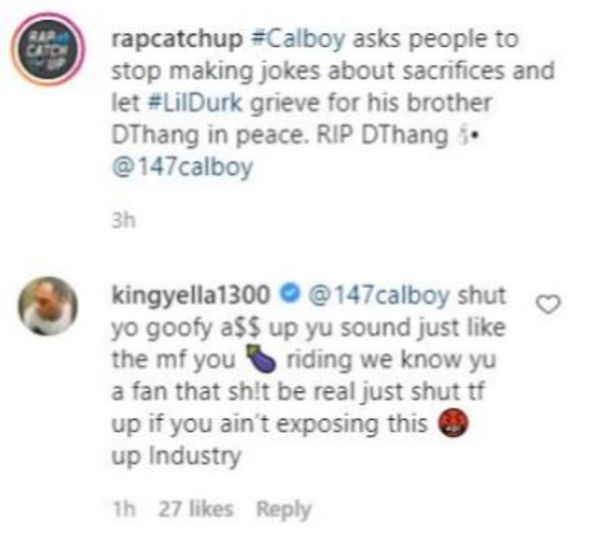 "Bro ain't gone speak on nun but all these sacrifice jokes lame asf, u ain't never lived a real street life to know this s*** come with casualties on both sides," Calboy tweeted. "It's them pains that gets converted into motivations which lead to success..it's still pain. Let em grieve in peace plz."

"@1147calboy shut yo goofy a** up yu sound just like the mf you [eggplant emoji] riding," Yella responded. "We know yu a fan that s*** be real just shut tf up if you ain't exposing this [angry censored emoji] up Industry."
Discuss