Last night, Kanye said that he would refrain from speaking, porn, alcohol, and having sex for a month.
But that he would keep on Tweeting
And keep Tweeting he did.
Among his ranting, he accused his personal trainer Harley Pasternak, who is Jewish, of trying to control him through institutionalization and medication.
He posted an alleged text between him and Harley, in which Pasternak threatens to take Ye to the funny farm. For context, Pasternak was the one who took Ye to the hospital in 2016 when Kanye had a mental break and started worrying that JAY-Z was going to kill him.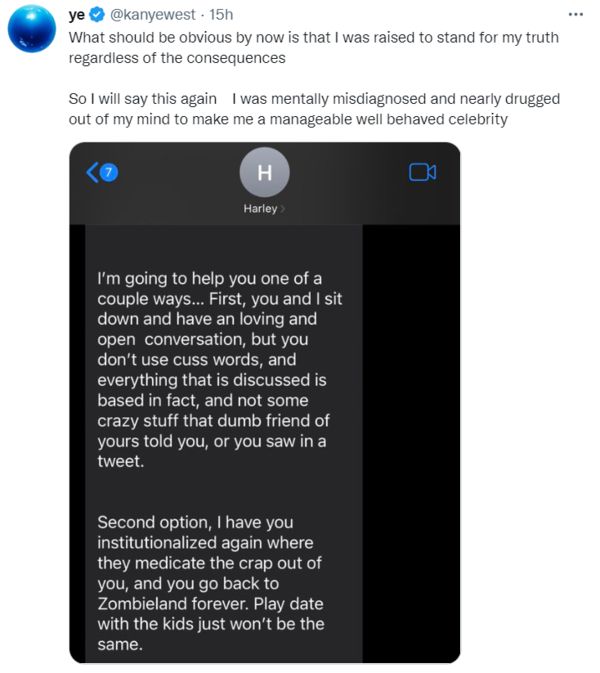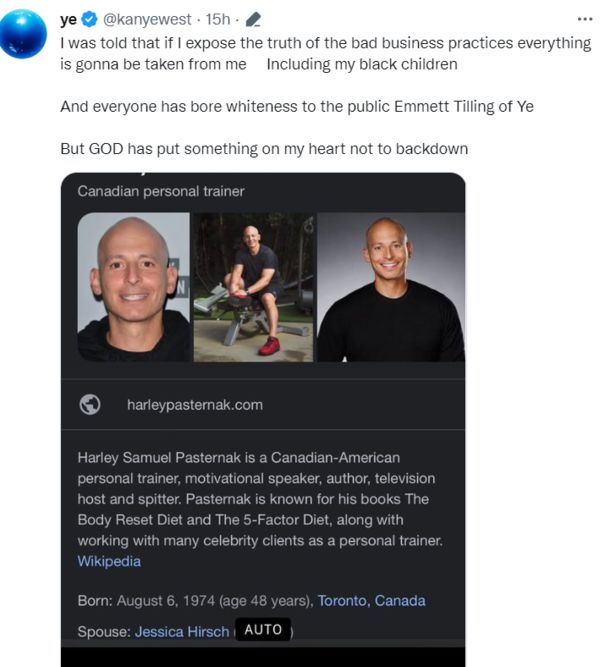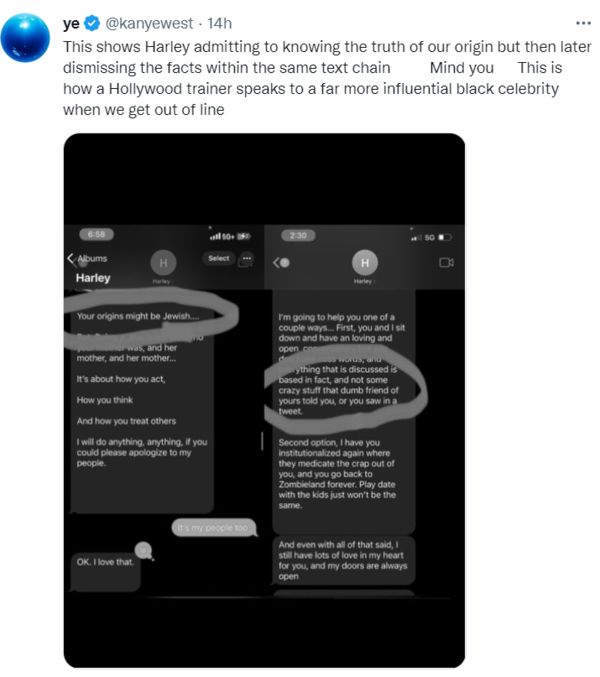 "What should be obvious by now is that I was raised to stand for my truth regardless of the consequences So I will say this again I was mentally misdiagnosed and nearly drugged out of my mind to make me a manageable well behaved celebrity," he said of his experience with Pasternak. "I was told that if I expose the truth of the bad business practices everything is gonna be taken from me Including my black children And everyone has bore whiteness to the public Emmett Tilling of Ye But GOD has put something on my heart not to backdown."
Discuss