Justin Bieber provoked all of the Stans earlier this week when he critized Eminem as an out of touch old man.
"I just like Em's flow but don't like that he's dissing new rappers. I like the new generation of rap, he just doesn't understand it," Biebs posted on social media while listening to Shady's mumble rap trashing track "The Ringer".
As you can imagine, there was a backlash to the Canadian crooner's opinion.
I'd pay money to watch Justin Bieber try to explain anything about hip hop to Eminem https://t.co/WYLB8hSzro

— Alejandro (@ImAlejandroM) May 1, 2019
Today, Biebs jumped on IG and dropped a long post about not letting "fear and anxiety" win.
He also reposted a photo of him and Ed Sheeran with the caption "crippled with anxiety"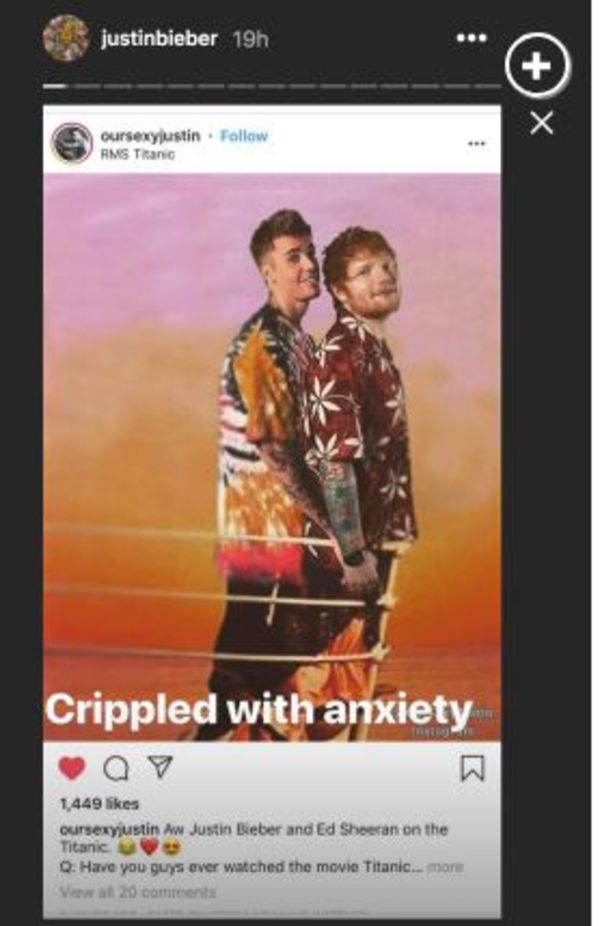 This may have nothing to do with his loose words about Eminem, but Shady has known to put a career hurting on pop stars like Bieber.
Discuss