He's a little late to this party, but Justin Bieber just called Eminem out for criticizing mumble rappers and young rappers in general on his Kamikaze track "The Ringer".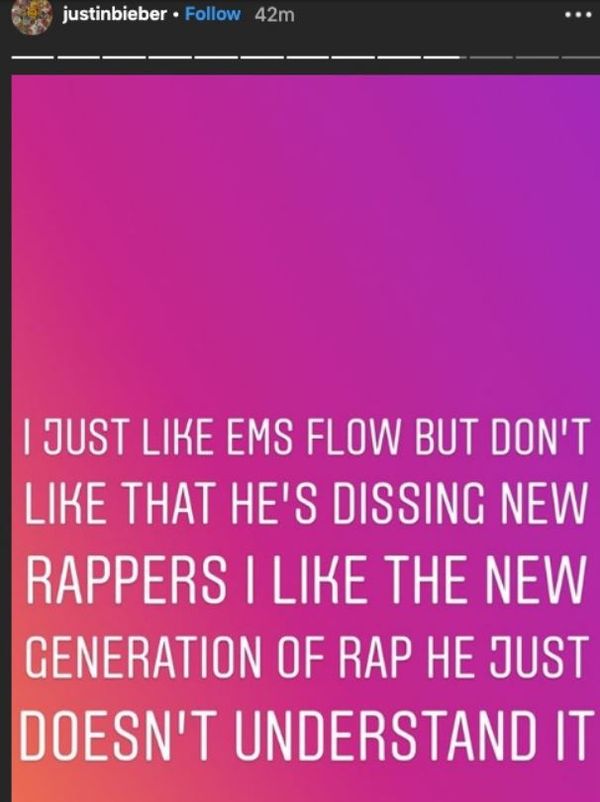 "I just like Em's flow but don't like that he's dissing new rappers. I like the new generation of rap, he just doesn't understand it," he posted on Instagram Story after an image of him listening to "The Ringer".
On the track, Shady makes it clear he doesn't have much respect for most rappers under 35.
"I heard your mumblin' but it's jumbled in mumbo-jumbo / The era that I'm from will pummel you, that's what it's comin' to / What the f*ck you're gonna do when you run into it? / I'm gonna crumble you and I'll take a number two / And dump on you, if you ain't Joyner / If you ain't Kendrick or Cole or Sean, then you're a goner."
Is Shady a grumpy old man or should Bieb's keep his rap opinion to himself?
Discuss