Lil Pump was among the long list of rappers Eminem aired his grievances with on his new album Kamikaze.
Eminem hits Pump, along with several others, in the project's opening track "The Ringer".
"So finger-bang, chicken wang, MGK, Iggy 'zae/Lil Pump, Lil Xan imitate Lil Wayne/I should aim at everybody in the game, pick a name," Em raps.
Some of Shady's new victims -- including Lil Yachty, Machine Gun Kelly, and Charlamagne -- have happily accepted getting dissed by Em as an honor. Add Pump to that list.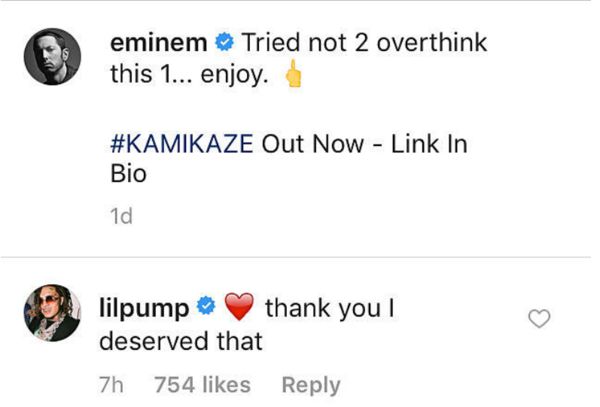 "Thank you I deserved that," Pump commented on news of the album's surprise drop.
The 18-year old is nothing if not a troll, so it's always possible he was being sarcastic.
But it certainly seems like none of the kiddos want smoke with Shady.
Discuss