Flint, Michigan rapper Jon Connor has been signed to Dr. Dre and Aftermath Entertainment for five years and has not released an album.
The 33-year-old rapper recently jumped on Instagram and took out his frustration on his label situation and his unreleased album, Vehicle City. It started when a fan posted a video of Connor rapping.
"We still waiting for you to blow @jonconnormusic... please release your album you are too talented to be shelved by Dr. Dre #AftermathFuFu," captioned stupidkakashi.
Connor re-posted the video and responded to stupidkakashi.
Love to my true fans. No I really mean that I LOVE YALL
Then in the comments, Connor mentions multiple times that he is doing his best to get the "shackles" (Dre and Aftermath) off of his feet.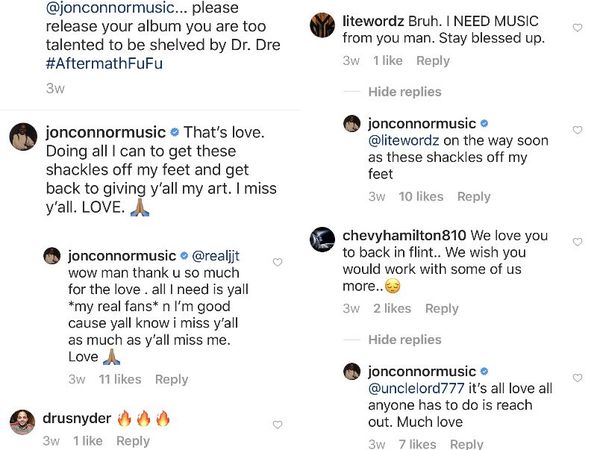 Discuss