Just last week, Jay Electronica announced that he was dropping a new album in March, and it will feature Jay-Z.
Now, according to OnSmash.com, the album will have much more than a single Hovfeature, it will have multiple collaborations.
While they didn't mention their source, OnSmash reports that the album will have seven Jay-Z features, and the only thing stopping it from being a joint project is that Jay-Z isn't on every song.
"Well, it's been brought to our attention that the album will have Jigga featured on multiple tracks (more than 7). The only thing holding it up from being called a complete collaborative project is that Jay's not on every track."
Let's not forget, Jay Electronica gave us a hint a year ago that a Jay-Z project was coming.
If the information is accurate, are you hype for a new collaborative project from Jay and Jay?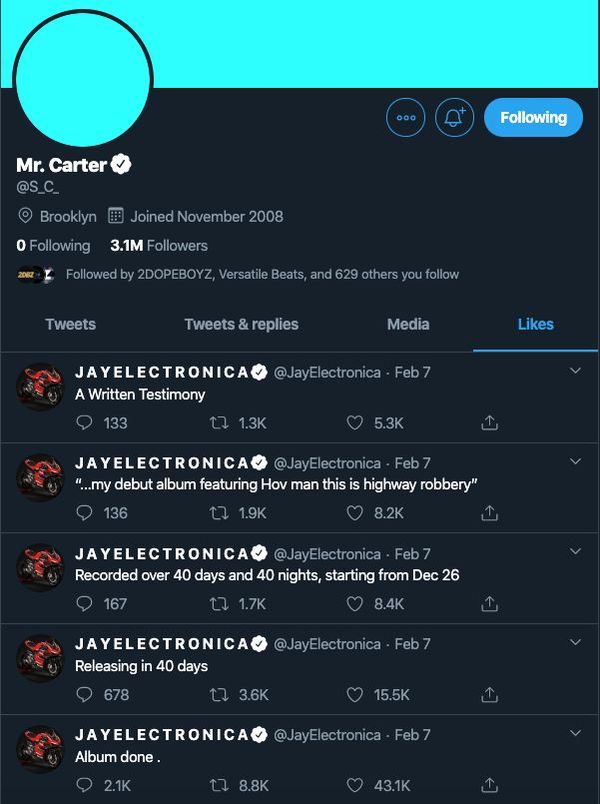 Are you watching closely? https://t.co/fS2tRqgDhI

— Crime Rhyme Houdini (@JustBlaze) February 7, 2020
Facts!!!!!! This is not a drill https://t.co/1yl5f40Lz2

— Young Guru (@Young_Guru) February 7, 2020
Discuss