Jay Electronica is certainly the world's most famous 42-year old rapper who's never dropped an album. In fact, his last (and only) full-length project was the 2007 mixtape Act I: Eternal Sunshine (The Pledge).
He sustains his hype with the occasional loosie, verses on other artists' tracks and by trash talking more prolific rappers like 50 Cent, Kendrick Lamar and Eminem.
During a recent IG AMA, Electronica was asked if he plans to do a joint project with another Jay.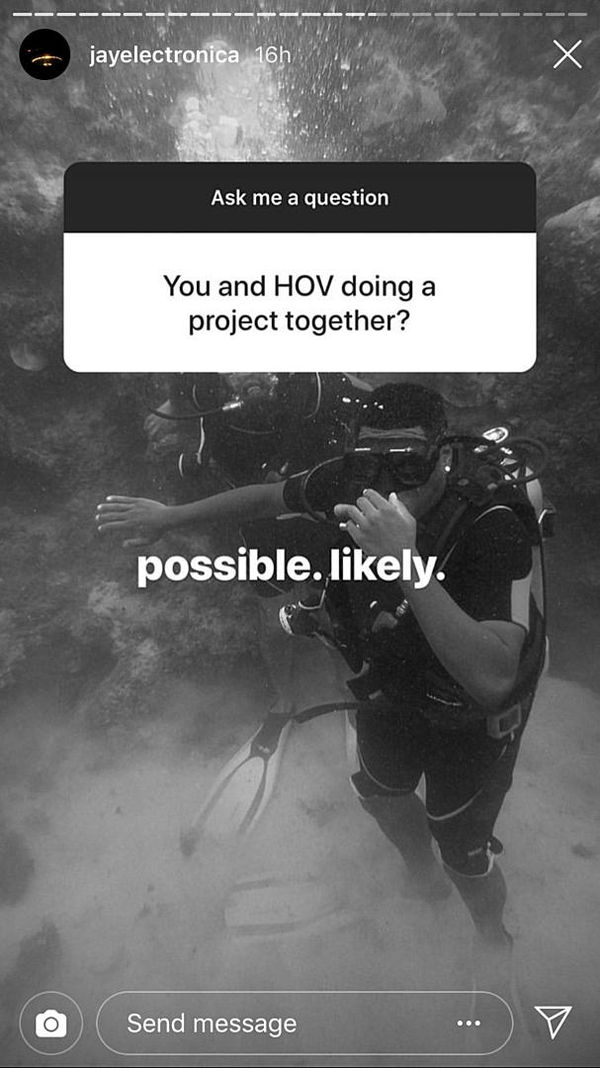 "Possible. Likely," he answered when asked if was planning something big with JAY-Z
Jay Electronica and JAY-Z have previously hooked up on tracks like "Shiny Suit Theory" and "We Made It." They've long been good friends, and Jay Elect is signed to Roc.
Do you think this is actually going to happen or would this be news to Hov?
Discuss