The cancel culture folks on Twitter came for Jimmy Fallon for a 20-year-old Saturday Night Live skit in which he does a Chris Rock impression with his face darkened.
The clip pops up every few years, but this time Fallon was in no mood to fight and offered a quick meal culpa.
"In 2000, while on SNL, I made a terrible decision to do an impersonation of Chris Rock while in blackface. There is no excuse for this," Fallon wrote on Twitter. "I am very sorry for making this unquestionably offensive decision and thank all of you for holding me accountable."
Jamie Fox doesn't think Fallon has anything to be sorry for.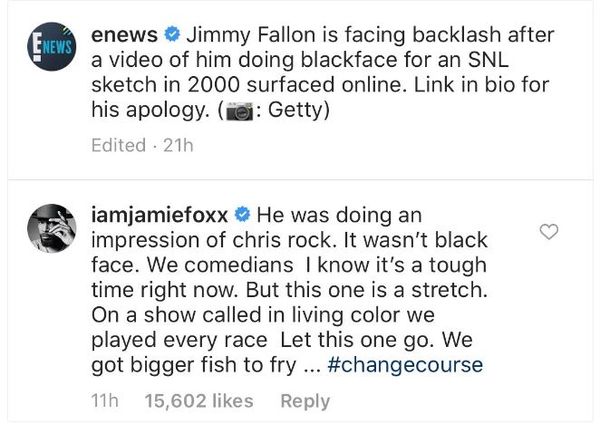 "He was doing an impression of chris rock," Jamie typed. "It wasn't black face. We comedians. I know it's a tough time right now. But this one is a stretch. On a show called in living color we played every race Let this one go. We got bigger fish to fry ... #changecourse."
It would be interesting to hear what Chris Rock thinks, but so far no word. Here's the clip:
Discuss