37-year-old Kyle Lowry turned back the clock with a strong performance in the Heats road win over the Knicks in Game One of their Eastern Conference final semifinals series.
He also landed in Jack Harlow's lap while taking a fadeaway three.
Harlow, who's sitting front row at the Garden to promote his new album, had a strange reaction to getting landed on.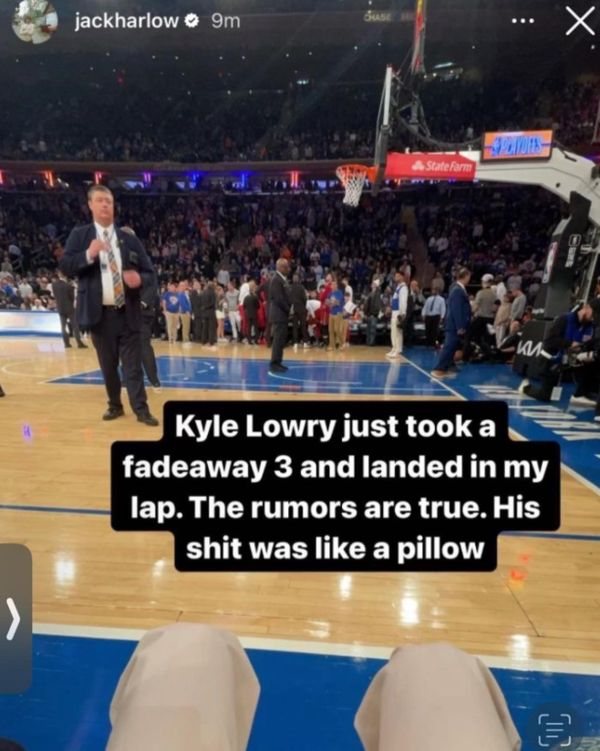 "Kyle Lowry just took a fadeaway 3 and landed in my lap. The rumors are true. His sh*t was like a pillow," Harlow typed.
We guess saying "no homo" isn't a thing with this new more genders-inclusive generation.
Discuss