The Game is pretty good at getting his name in the news.
He's also pretty good at rapping, but he doesn't always have time for that when he got the IG fingers going.
But Game's been in the studio lately: He just dropped a Pete Davidson-dissing track with Kanye and he has a tentatively titled 30 for 30 album coming soon.
G Herbo has heard it and he says it's so good he might push his own album back.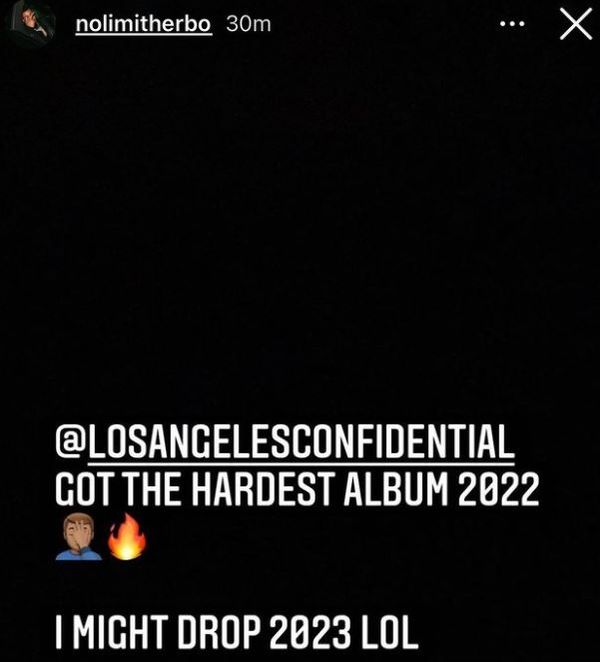 @LOSANGLESCONFIDETIAL GOT THE HARDEST ALBUM 2022," Herbo typed. "I MIGHT DROP 2023 LOL."
Game's big homie Big Boy also says it's Game's best effort.
Pusha T, A$AP Rocky, Fivio Foreign, Kanye, Antonio Brown, and Hit-Boy are among those rumored to be on the project.
You hype?
Discuss