Iggy Azalea is having all sorts of problems with her label.
Def Jam keeps pushing her album Digital Distortion back, much to the Australian import's chagrin.
[Related: Iggy slams label for more album delays.]
Now they're blocking the track she was going to do with her former rival Azealia Banks.
Azealia broke the news on social media that Def Jam was no longer releasing any Iggy singles.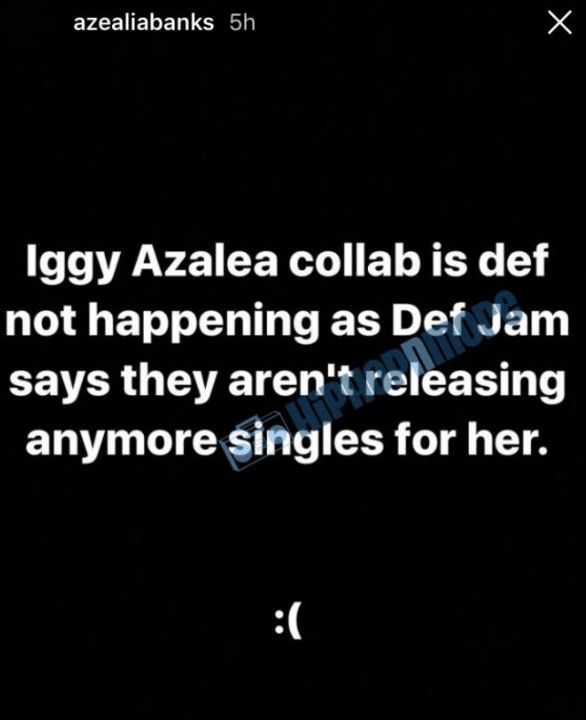 Last month, Iggy explained why she wanted to work with Banks.
This has been something extremely negative for so long, if there is a way to make it positive and also be creative together, im here for it.

— IGGY AZALEA (@IGGYAZALEA) July 3, 2017
But now Def Jam won't allow it. (Suggesting the label's new CEO Paul Rosenberg has the same low opinion of Iggy's current work as the previous regime did.)
With no avenue on which to release music, Iggy will just have to continue to post sexy photos on her IG page.
Discuss