Last night, we learned that in December Playboi Carti was arrested for choking his pregnant girlfriend after she brought up a paternity test.
Playboi's lawyer denies the charge. Police say they found the woman with visible injuries on her neck, chest, and back when they responded to the call.
Now Playboi's ex and baby mama Iggy Azalea has weighed in and she has nothing nice to say.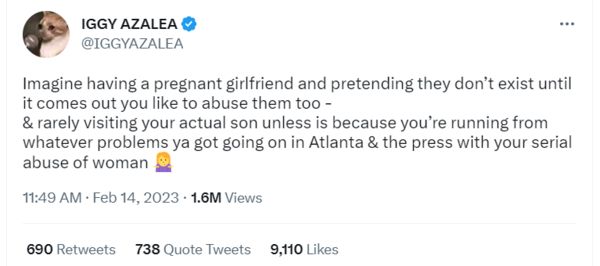 "Imagine having a pregnant girlfriend and pretending they don't exist until it comes out you like to abuse them too - & rarely visiting your actual son unless is because you're running from whatever problems ya got going on in Atlanta & the press with your serial abuse of woman," she typed.
Discuss