Twitter went all-in on Doja Cat earlier this week when rumors and short clips of her hanging at in "racist incel" chat rooms flooded the internet.
The word was Doja would do sexual things for alt-right types and laugh at racist jokes. We now have a much fuller video of the chat we've seen clips of.
In it, Cat writhes around her bed and makes all sorts of attention-seeking sexual gestures. She drops some hard word N-words, which elicits some laughter.
While we're not sure that video proves the worst of what Doja's been accused of, there is this Tweet floating around.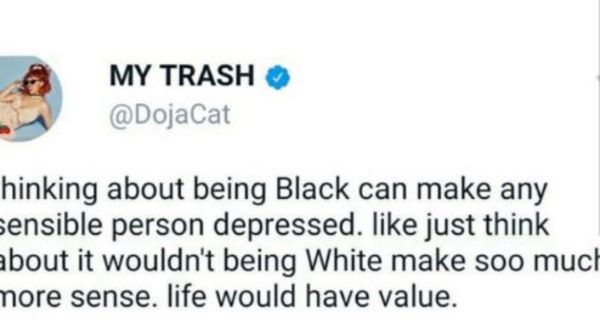 The usually chatty Doja has been silent since word of her unexpected web friends hit the mainstream.
Discuss