Earlier this week, Future sold the publishing for all of his titles between 2004 and 2020 to Influence Media Partners for an estimated amount of $65 to $75 million.
While that's a nice bag, a lot of critics on Twitter suggested that Future made the deal because he was out of money, or because he knows his catalog doesn't have staying power so he may as well just cash out now.
Future pushed back on that with a Tweet.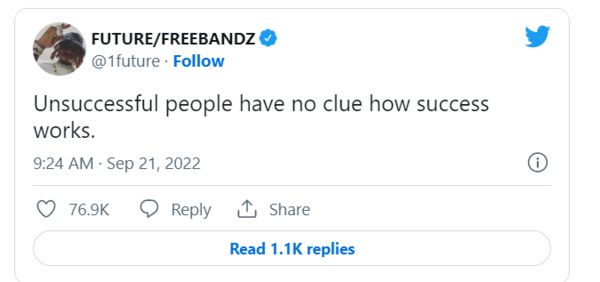 "Unsuccessful people have no clue how success works," Future Tweeted.
So far over 75,000 liked that Tweet, so it seems there are plenty of people on Hendrx's side.
Why do you think he sold his publishing?
Discuss