The Tekashi 6ix9ine snitch story has been perhaps the biggest Hip Hop tale of 2020.
The troll rapper has certainly pushed the issue by stunting his rat turn and testing the ethos that those in the rap game need to live by the street code.
Funk Flex explained why that calculation has become garbage, anyway.
"FYI: Every popular rapper of the last 10 years is eligible to snitch! Why? Cause yall ain't got no bodies and no real cases! Just gun charges because yall afraid to knuckle up! Thats not a street dude! Thats called being scared! Modern rappers are actors," Flex reasoned.
Tony Yayo, who's not a popular rapper of the last ten years, agreed with some of his logic.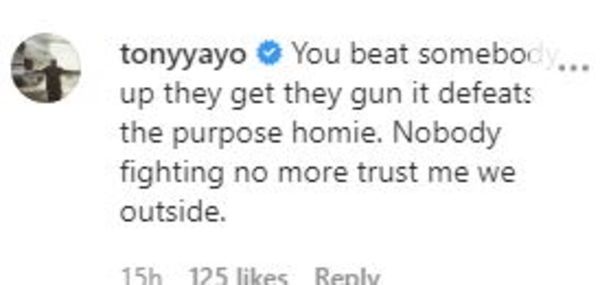 "You beat somebody up they get they gun it defeats the purpose homie. Nobody fighting no more trust me we outside," he typed in the comments.
You agree with Flex and Yayo?
Discuss