Last year, Freddie Gibbs accused Logic of jacking the idea for his album cover and trailer.
Logic's cover for Everybody and Gibbs' cover for You Only Live 2Wice both have a religious art theme and the trailers for both projects take place in art museums.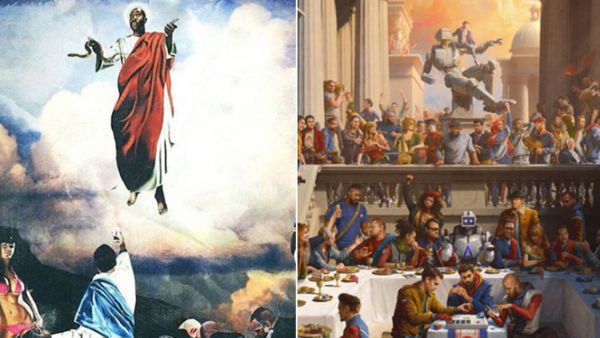 In an interview with Bobby James of MLTD, Gibbs said he caught Logic in a Ruth's Chris Steak House and confronted him on the similarities.
"Logic stole that shit. We cool though. We cool, boy. But you know you took that shit, boy," Freddie said. "That white boy took that shit. It's cool. I seen a nigga in a restaurant after that. I seen him in Ruth's Chris. I said something that minute, that day. I said, 'Nigga, you stole my shit.' But I'm not about to go to war with Logic and all his motherfucking fans. It's all good. I got love for Logic. I like his music."
As Logic would be the first to tell you, he's not white, he's biracial.
Jump to seven minutes to hear Gibbs on Logic.
Discuss