Drake was never one to hold back on social media, and that didn't change today when he hit the gram shirtless.
The Canadian rapper made news earlier this week when he bought a jet and teamed up with Cargojet, but his shirtless pic is what got fans and fellow musicians riled up.
"I forget what it's called but I remember the feeling ✅," Drake typed.
Guatemalan-American producer and DJ, Carnage, was one of the first people to push Drake's buttons, accusing him of having fake ab surgery in Colombia.
The two have a past together, so they could be joking around, but Drake fired back multiple times at Carnage and also took a shot at Brian b.dot™ Miller of Rap Radar.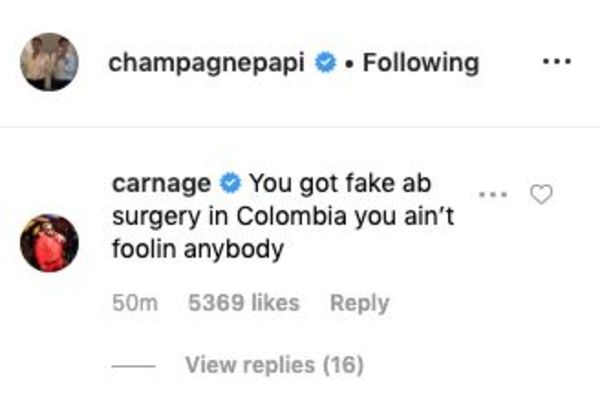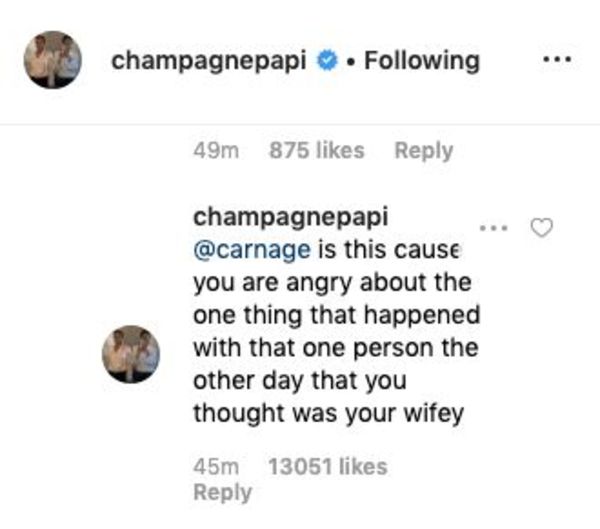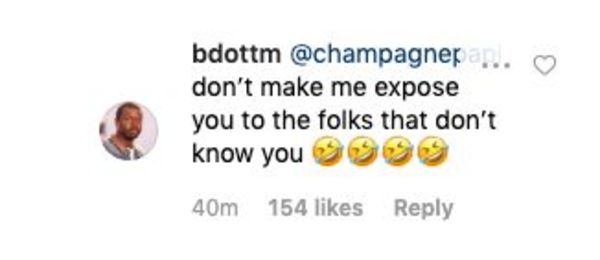 Discuss