Meek Mill's Philadelphia 76ers are playing Drake's Toronto Raptors in the Eastern Conference Semi-Finals with Game 1 in Canada tonight.
But Meek has been forbidden to travel to Toronto by Judge Genece Brinkley, who's long been accused of having it in for Meek.
76er's co-owner raged at Brinkley for that decision.
"I know you have a vendetta against Meek Mill and are obsessed with trying to control every aspect of his life, but did you really NOT approve him to go to rep the sixers in Toronto for the game? Do you also hate PHILLY? As soon as the schedule came out, Meek asked probation for approval- they immediately approved," he wrote. "We filed w/your court as soon as the schedule came out since you need to approve travel to Canada! Since you didn't respond to numerous phone calls and emails we even sent a lawyer to the courthouse today!! AND MOST IMPORTANTLY IF THIS HAPPENS TO MEEK, WHAT DO YOU THINK HAPPENS TO THE AVG PERSON ON PROBATION??"
Drake co-signed those words and demanded Meek be allowed to enter his city.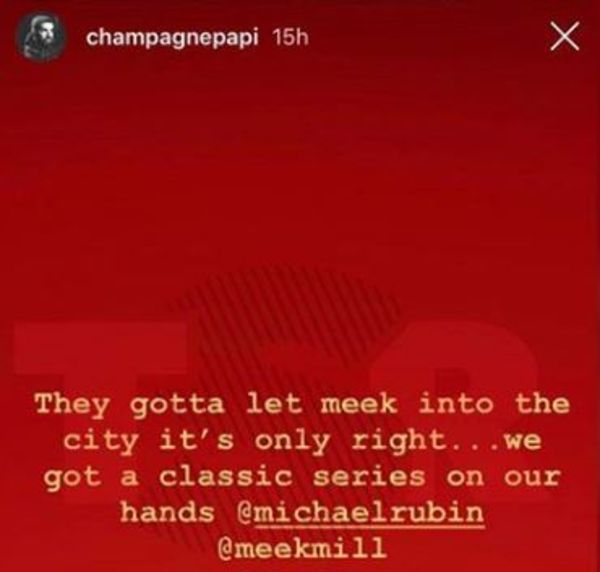 "They gotta let Meek into the city, it's only right," he wrote. "We got a classic series on our hands @michaelrubin @meekmill."
Discuss