After a long standoff with the police, Chris Brown was arrested yesterday on charges of felony assault with a deadly weapon.
Glamour model and actress Baylee Curran had called the cops on Brown early Tuesday morning, claiming he had pulled a gun on her after she complimented some of Brown's friend's jewelry.
Brown was able to post a $250,000 bond and is now back home.
This isn't Curran's first run in with the law. In 2013, she allegedly snatched a $1,000 purse from somebody she was arguing with at New York's swanky Plaza Hotel. While she dropped the purse as she was being pursued by security guards, she is accused of keeping $200 in cash, credit cards and a wallet.
Curran fled town before the cops had a chance to interview her, but could be taken in for questioning if she returns to NYC.
The woman she allegedly stole from later filed a restraining order against Curran in California.
We've also learned that Curran was stripped of her Miss California Regional 2016 title in July because of nude photos.
While Curran's credibility will be at issue in any subsequent trial, Brown may have a witness problem.
Christian Bonilla says he was at Brown's home at the time of the incident and left these messages on social media.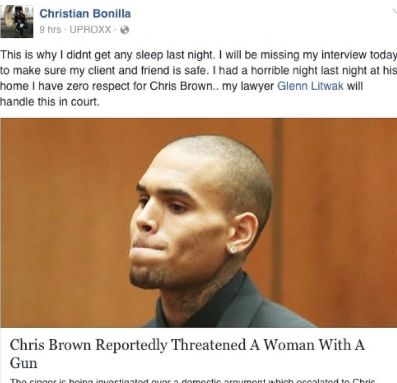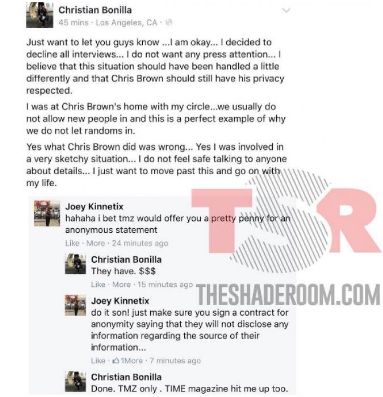 Brown is next due in court on September 20. He faces up to four years in prison.
Update: Now Bonilla says he didn't actually witness the incident.
Discuss